Supposedly there's an app for every splinter of today's needs. Ask T-Pain and Trent Reznor. Time for a quick scan then, of the creative tools available for pixel-heads, visualists and cinematographers.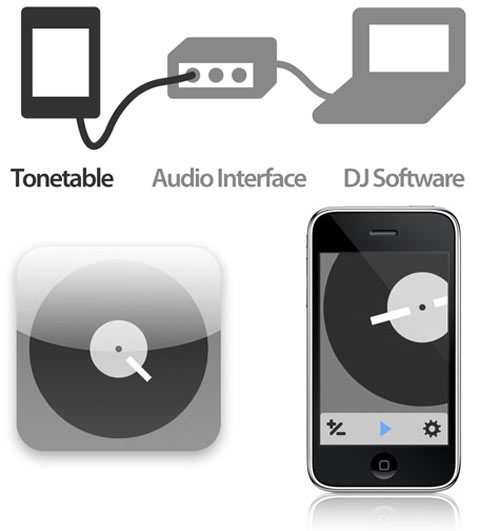 VIDEO
REEL DIRECTOR – $9.99 and a video editing mobile (3GS) now lives in your pocket. Although understandably limited in scope, it does allow to assemble different clips from your library onto a timeline, edit those, and add a variety of transitions.
REEL MOMENTS – by the same company, is all about creating time lapse videos.
SLOMO – let's you make videos 8 times slower or 2 times faster – with an option to change audio pitch or not.
AClapboard – $7.99
VINTAGE VIDEO MAKER $3 – Adds a retro effect. Not really sold on one-filter apps, but it's probably a while away before there's going to be an After Effects killer on a phone. Key frames on trams.
PHOTO / GRAPHICS / ANIMATION
pCAM Film + Digital Calculator $47.99 Calculates Depth of field, focal length matching, running time to length, underwater distances and other long lists of technical details useful for Directors of photography, film, visual effects etc.
phone photos swapped with others randomly?
SKETCHBOOK MOBILE – $5.99 from Autodesk. Multitouch 2500% zoom, paintbrushes 3 layers / import photos. Closest to a mini-photoshop in your pocket I've found yet.
PETIT DUMMY – Add any photo, add audio track, select mouth points, create moving animation.
FLICKMATION – Frame by frame animation with layers, onion skinning ( transparency which let's you see the last frame while drawing the new one ) and a stamp system that can be made from existing photos.
STORYBOARD COMPOSER – $23.99 – An excellent storyboarding app (formerly Hitchcock ), which is possibly the most native feeling app I've used. It just seems to harness the touchscreen and gesture controls well, has easy integration of photos, has a great interface, and has a certain immediacy to playing with it, that really encourages exploration.
REAL CAM SP – $1.19 – onscreen menu items to help control iphone camera better… digital zoom, white balance for specific areas in frame etc. That said, there's a LOT of one-function photography apps out there, with their one cheesy effect that can be added easily to your snap of the day.

INTERACTIVE
TOUCH OSC – $5.99 – Let's you send and receive Open Sound Control messages over a wi-fi network using the UDP protocol. Which means controlling software on your onstage-laptop, from the dancefloor or in front of the speakers / screen etc. Faders, sliders, an X/Y pad, multi-touch. And a visual editor available from their website.
MRMR – Another OSC app, this one's free and multi-user by design.
OSCEMOTE – $5.99 multitouch TUIO, accelermoter xyz
ispy Cameras $1.19 – view + control camera from public cams, take screenshots
TONETABLE $9.99 – produces a control tone – for controlling a digital vinyl system – eg serato scratch live / traktor scratch / m-audio's torq etc. It also allows easy jumping between different pitches through a series of buttons. By the makers of Mix Emergency ( a video mixing app for use with Serato ). And included in this visual app list, because the digital vinyl system can control video as well.
VLC REMOTE $3.99 – Because you wanted a way to browse your hard drive of Al Jazeera recordings from the comfort of your bed.
Shout out to CANABALT, a kind of one-finger Bruce Willis platformer, which has captivated this week. ( My record? 5204m )
Autobot Roulette: