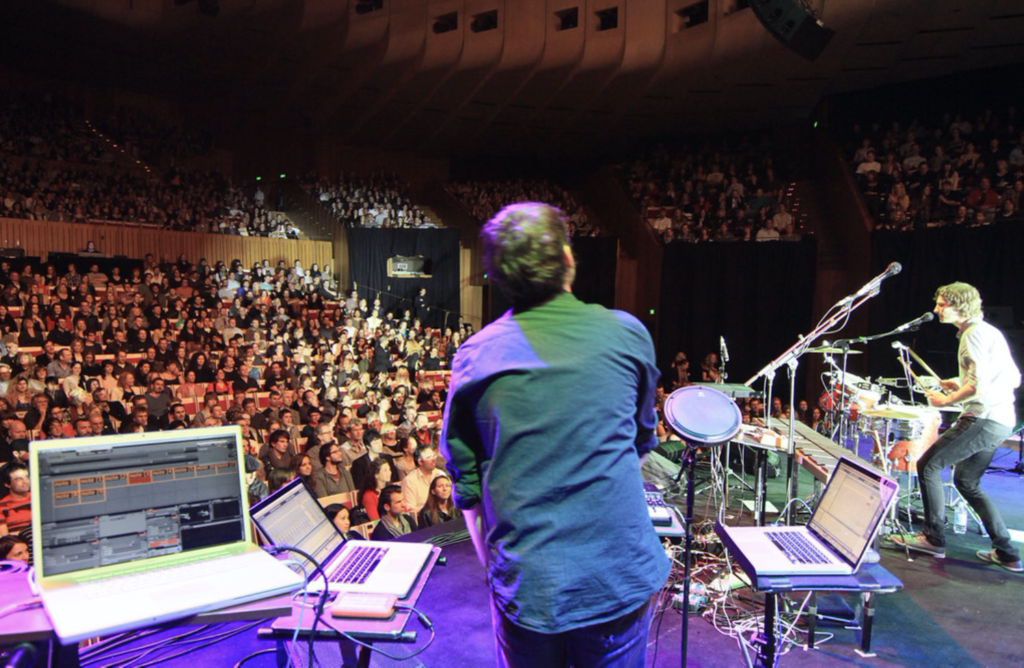 I was tour VJ for Gotye in 2011-12. Above, onstage during the first tour gig – at the Sydney Opera house. My job description – ensure all of Gotye's existing animations (cut to studio length songs) sync up with relevant sections during live performances (some songs are shorter, longer or re-arranged for being played with a live 10 piece(!!) band), and to make sure they all look as good as possible.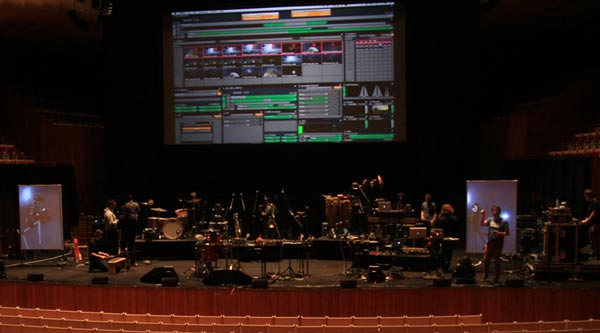 This involved re-cutting, re-formatting and re-mastering some of the clips, then having a range of smaller clip sections to trigger at the relevant part of the song. For a few songs, this has meant simultaneously triggering clips of characters to appear on 2 side screens (as in opera house photo above). It has also meant a whole bunch of gig and festivals at cities all over Australia. (Some photos)
An especially notable gig was the televised ARIA awards performance, which included the development of a three-dimensional video sculpture. This was a special collaboration between Wally from Gotye, myself and Illuminart – Cindi Drennan / Craig Laurendet.