Team Animal Spirits occasionally combine forces to perform live visuals, a three-piece 'visual band':
Ellen Sørensen – paper cut puppetry and silhouettes
Robert Jarvis – hardware and software design
Jean Poole – digital compositing
(Photo by Daniel Lopez)
We got the band back together, to perform two sets at 'Conviction', organised by Dots and Loops in Brisbane:
– live visuals for Courtenay Cleary's virtuoso solo violin performance of David Lang's 'Mystery Sonatas'
– live visuals for Tilman Robinson's later live audio remix of the concert

Right : Team Animal Spirits in action (crop of photo by Daniel Lopez), Left: screenshot of projection.

A delicate paper bird is carved out live during the performance, and then live-composited into scenery.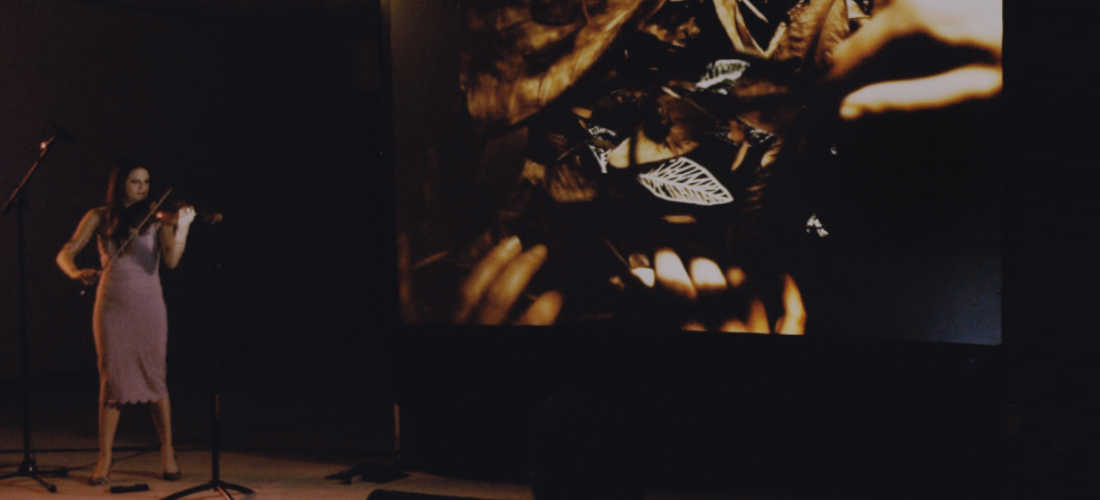 Rummaging through a pile of real leaves, to reveal a mix of paper and pixel leaves underneath.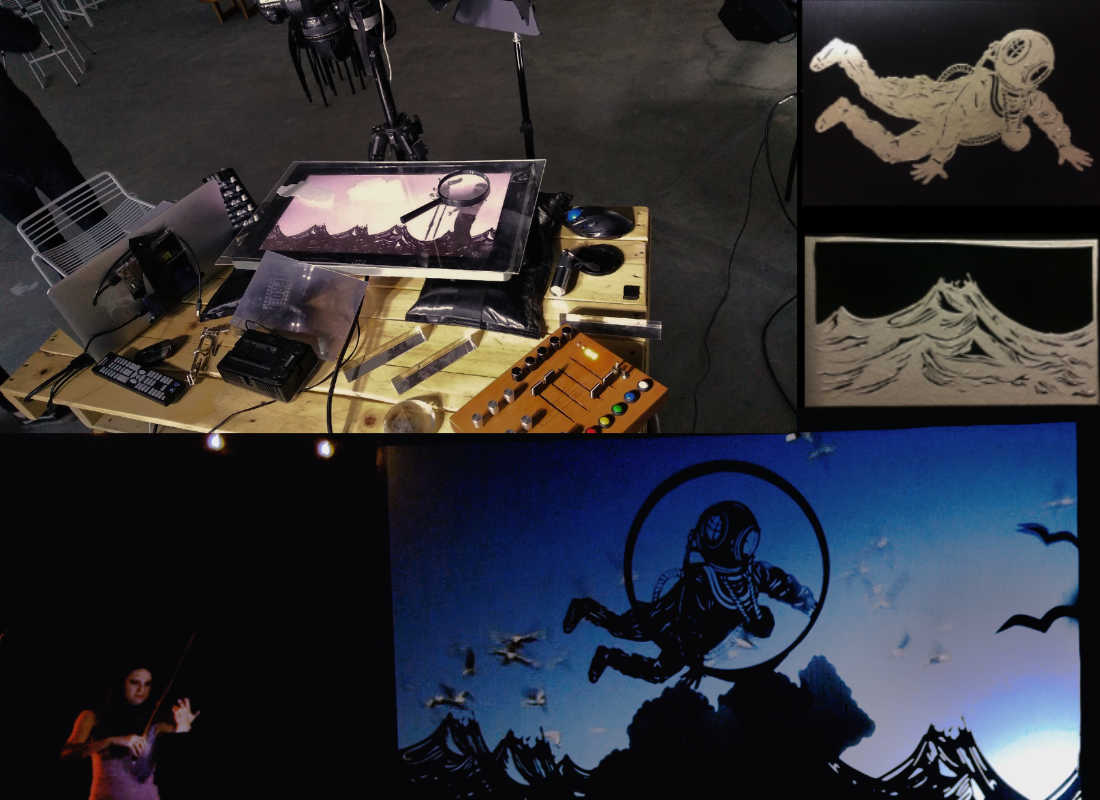 Team Animal Spirits set-up:

tabletop screen for displaying graphics and moving paper-cut-outs and objects around on
camera for capturing from above, and sending signal to laptops for manipulation/feedback.
1 laptop + midi controller for displaying graphics on screen, and controlling feedback.
1 laptop for overall compositing and sending to projector.

examples paper cut outs
end result live composited on projector