Triple-Screen Video Projections at the MOFO Festival club, '

Faux Mo

', Jan , 2015.
(MOFO? An arts +music festival curated by the MONA gallery in Hobart, Tasmania. See program
.)
Highlights included doing video for – the Frikstailers (rad Argentinian duo), ZA! (Barcelona crazies!), Chupacabra (Hobart based Latin American band), Vulgargrad (Russian-gypsy-punk!), The Osaka Ramones (Aka Shonen Knife doing Ramones covers), Mad Professor (dubb-b-b), and The Bird – and getting to animate the illustrations of Hobart artists – Tom O' Hern and Dane Chisolm.
Other festival good-times:  Tim Hecker, Zammuto (ex-Books), playing on Robin Fox's laser-organ, a very tightly crafted audiovisual set by Filastine + Nova, impromptu whisky-bar parkour  by Jamin, Keith Deverell's film installation, and a few moments inside the inflatable labyrinth by Architects of Air.
Special shout-outs to Jason James for making the AV tech run smoothly.
Click below for photo-slide-show (or just browse directly):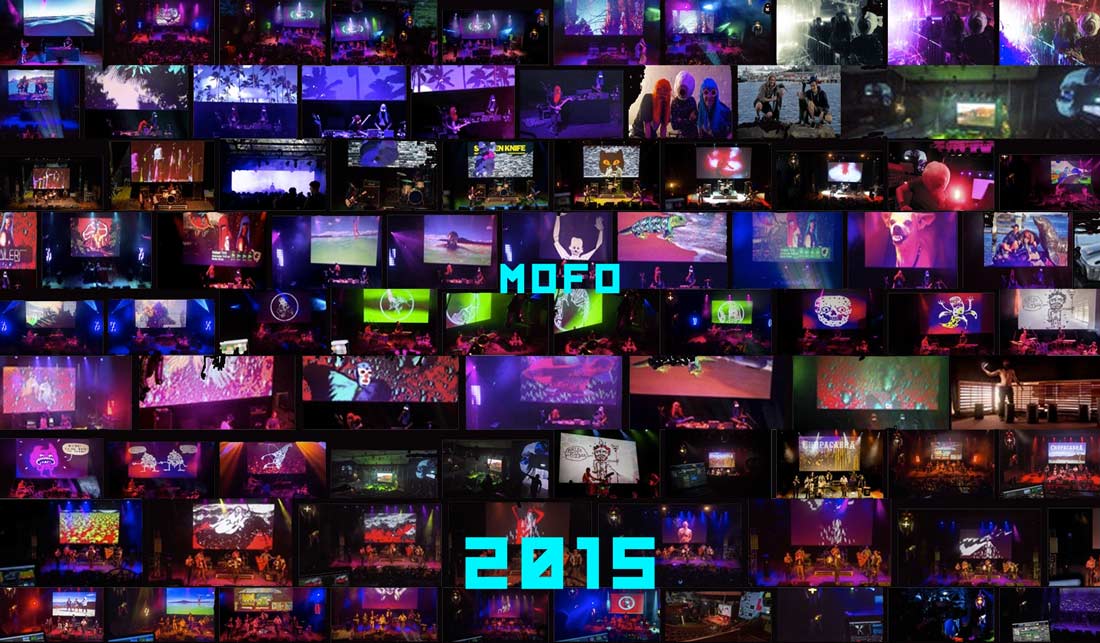 See also: MOFO 2013, Dark Mofo 2013.