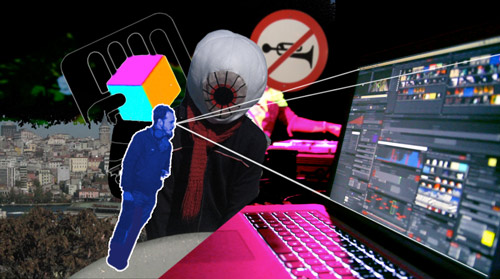 Jean Poole* is a video director based in Melbourne, Australia. His interests include real-time video, and the relationship between sound and image, especially in a performance context. Recently this has emphasised exploring space and atmosphere through projection mapping, and multi-screen projections – for theatre, performance and installations.
He has performed and produced video material for various events, artists and festivals in all Australian capital cities as well as Istanbul, Barcelona, Berlin, Los Angeles, Porto, Rome, Jakarta and many cities in Mexico. He sometimes lectures and tutors digital media @ RMIT, Melbourne Uni, Swinburne Uni & VCA.
Many moons ago, he co-founded and directed the annual Electrofringe festival in Newcastle.
He currently freelances from Brunswick on a range of video and audiovisual performances / productions / projections.
Music videos
Concert Visuals and Theatre Visuals
Cinematography – interviews / music videos / event documentation / promotional videos, etc
Enquiries / consultation:
sean .. at .. skynoise.net
+61  0-4-2-2 469690
[[*Jean Poole is a pen-name and video performance name, imagined by a good friend
as a French spy character in 'some kind of biotech espionage movie'.
Birth name = 'Sean Healy'.]]