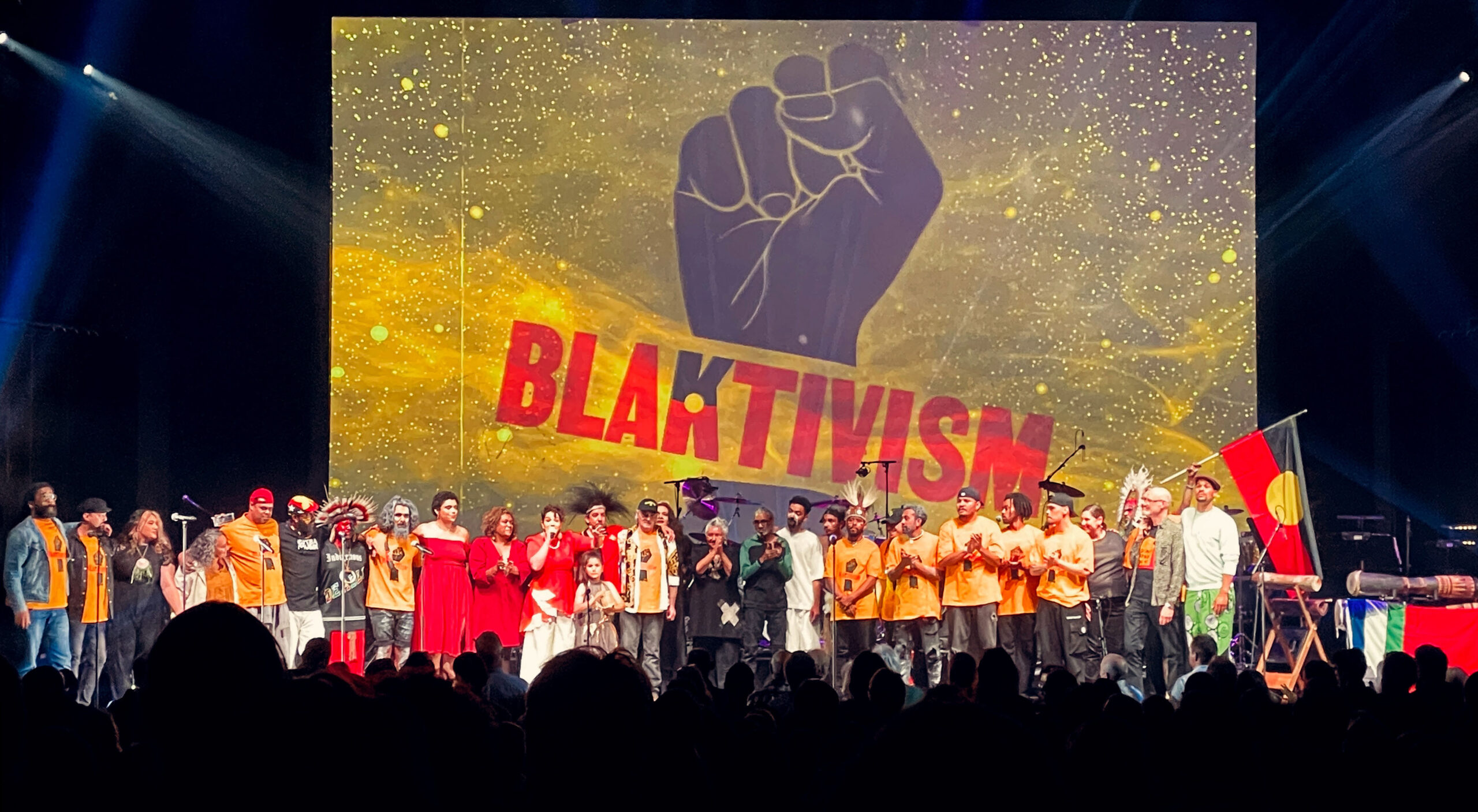 Concert visuals for the BLAKTIVISM and PASIFIX concert series created by GABA MUSIK.
(See https://linktr.ee/gabamusik for links to music, and social justice organisations and campaigns.)
Sidney Myer Music Bowl, Melbourne, April 2021 (BLAKTIVISM + PASIFIX)
QPAC, Brisbane, May 2022 (BLAKTIVISM)
Hamer Hall, Melbourne, Dec 2022 (BLAKTIVISM)
Sidney Myer Music Bowl, Melbourne, March 2023 (PASIFIX)
BLAKTIVISM – "A line-up of living legends and rising voices of First Nations musical activism"
PASIFIX  "Spotlighting Australia's proud Pacific Islander community"
Artists across the series have included Yothu Yindi, Ziggy Ramo, Emma Donovan, Bart Willoughby, Deline Briscoe, Tasman Keith, Sorong Samarai, Allara.
Below, Live-mixing cameras + graphics by Jody Haine, for Deline Briscoe + daughter Merindi, Hamer Hall, Melbourne.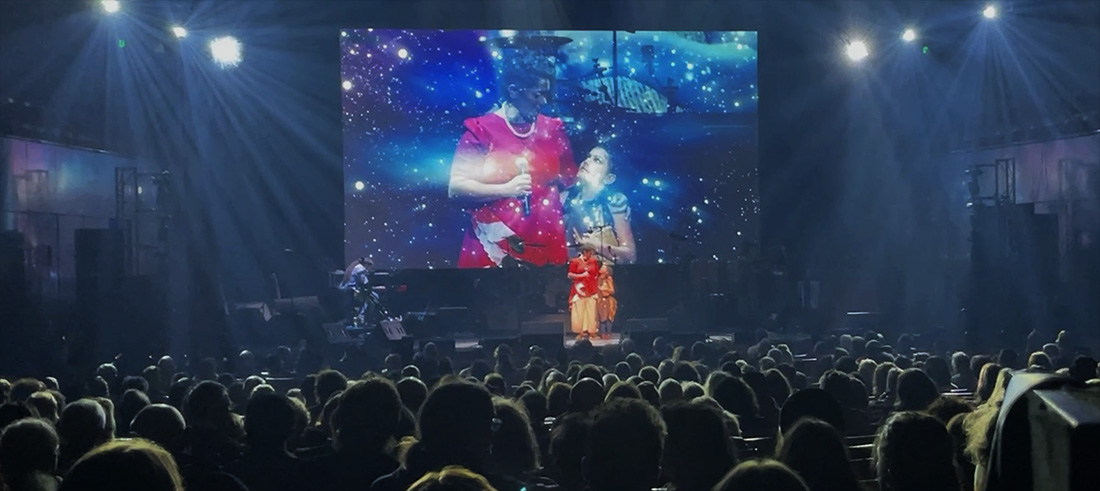 Below, custom animations made with Pacific Island patterns, for Ngaiire's PASIFIX performance.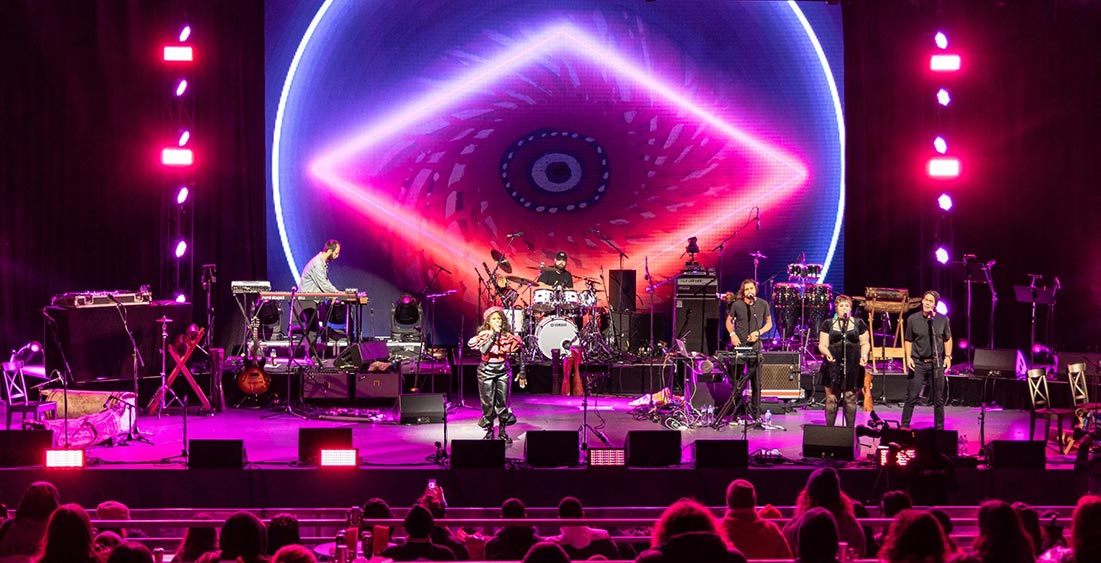 Below, concert visuals for Tasman Keith's, 'No Country' – Blaktivism, Brisbane May 2022: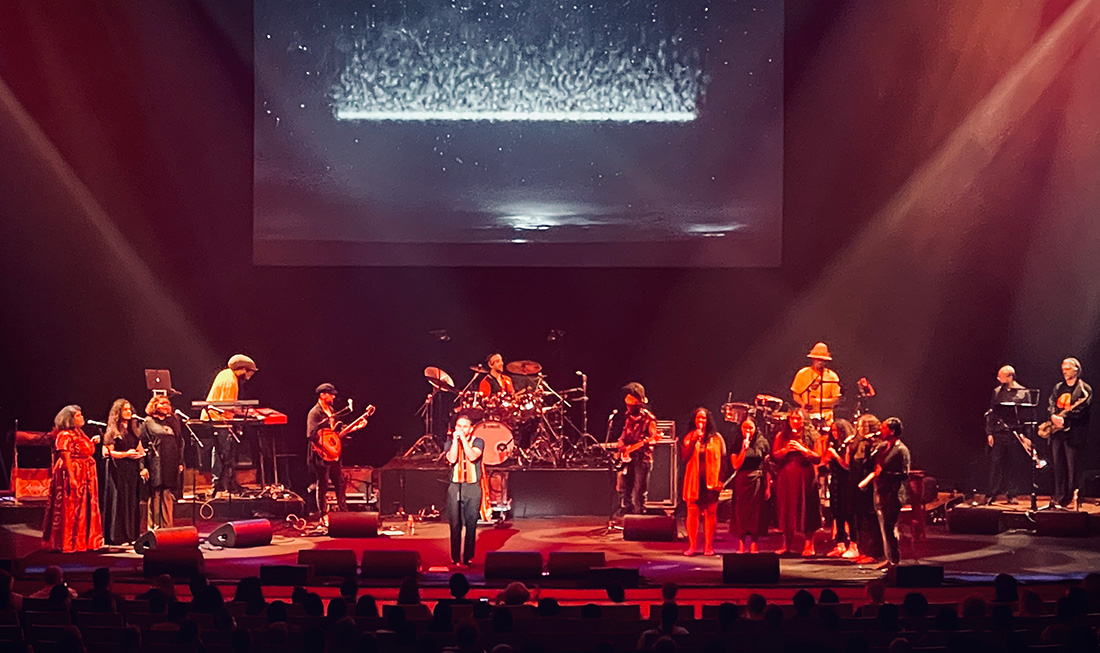 Yothu Yindi at the Myer Music Bowl.