Created and live mixed concert visuals for 2 x concerts at Melbourne's Sidney Myer Music Bowl, April 2021.
Blaktivism Apr 3 – "Yothu Yindi leads a line-up of living legends and rising voices of First Nations musical activism"
Pasifix Apr 10 – "spotlighting Australia's proud Pacific Islander community"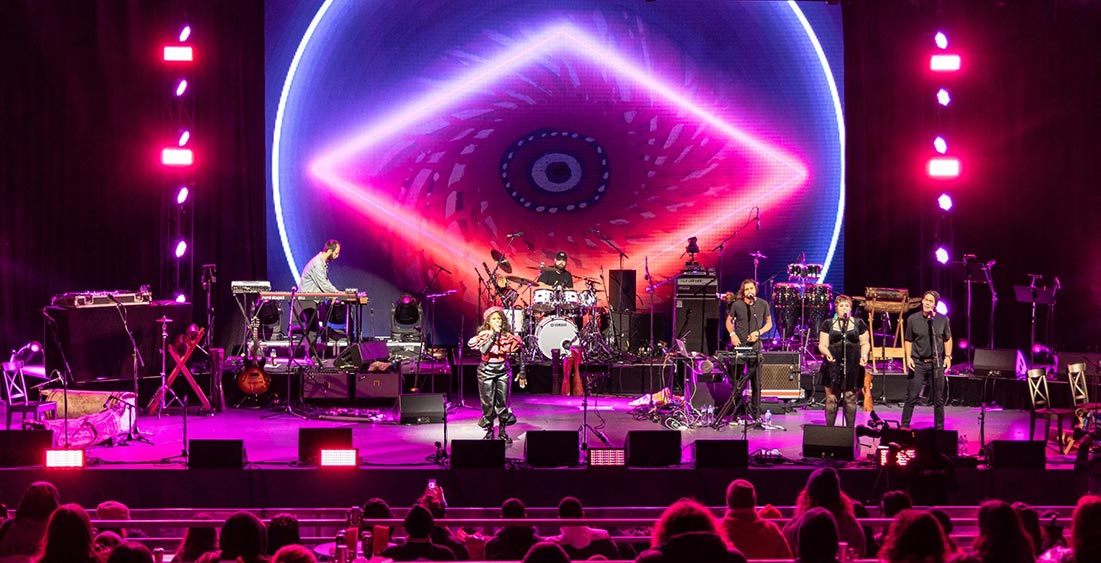 Above, custom animations made with Pacific Island patterns, for Ngaiire's PASIFIX performance.
Below, concert visuals for Sorong Samarai, during Blaktivism.