Designed animation and projection mapping for theatre performance produced by Arena Theatre, performed at Melbourne Arts Centre (2017), and later adapted for the Sydney Opera House (2018).
Notably, the video projection design required working with a dynamic, modular and moving set, and a highly integrated lighting design by Additive Lighting, featuring internal lighting within many of the movable objects on stage.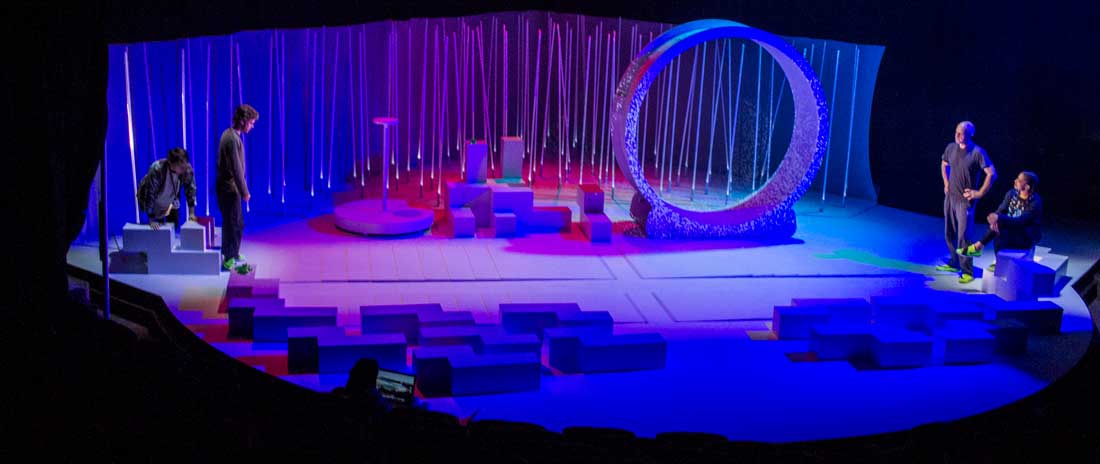 Above: example test projections onto the set at the North Melbourne rehearsal space.

Below : Projection testing at the Fairfax Theatre in the Melbourne Arts Centre.