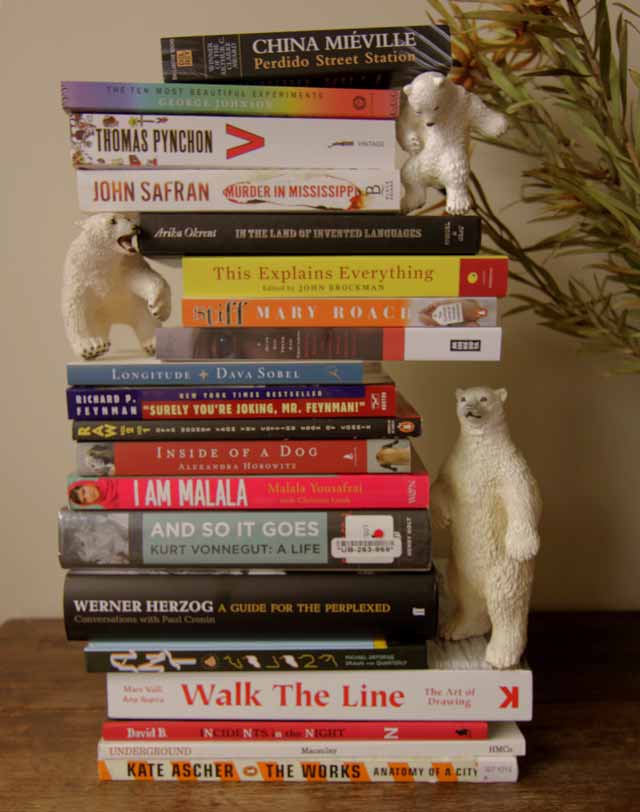 So I've been reading a lot lately. And swimming in words returns me to writing. Or at least – some words about books.
The infinite shelves at Goodreads are responsible for the bulk of the book orders above (want to swap recommendations?). I don't know what took me so long to finally join Goodreads, I'd long been finding it tricky to get interesting book recommendations (particularly – good fiction – compared to say music or movies). Amazon has a decent catalogue, but I've found it unreliable for recommending new fiction of interest. And while I prefer the hand-curation of say – the Brainpickings bookshelf, the McSweeney's Journal or DJ Rupture's Mudd Up Book Club (includes a pretty great collection of sci-fi set in non-anglo cities), each of those are a pretty limited lense.
Anyways, I seem to have my reading for the next while sorted, which is also going to mean some more words here over time.
And if you're not already aware of the second-hand booksellers below, this is where I found the bulk of the above:
Autobot Roulette: