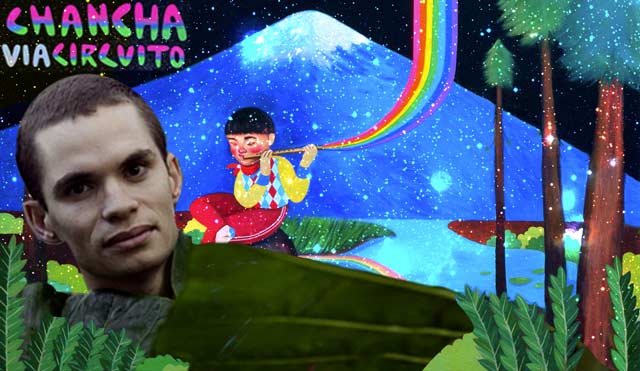 Chancha Via Circuito – a favourite listen in recent years – has a new album out – Amansara (Wonderwheel Recordings). I first discovered his enchanting atmospheres and mixing on his wonderful  ZZK Records mixtape  (promoting his previous album Rio Arriba). His music seems to thrive best in mixtapes (see also Mixtape Cumbiero European Tour 2013 and a mixtape at Testpressing for new album ), reminding at times of early Future Sound of London and their wandering from soundscape to rhythm and back again. There's a warmth to this music, and despite a slower tempo, there's a momentum to it all as well. Recommendo!
Recent Chancha Via Circuito interview with Jace Clayton
Chancha Via Circuito MTV interview
Chancha on soundcloud,
Chancha on facebook,
Chancha on twitter
Oh and a special shout-out too, for Paula Duro, who makes the enchanting artwork for Chancha (and featured in the backlayer of the collage above), as well as much of her own cool stuff. Check out her playful cosmic palette at flickr.
Autobot Roulette: