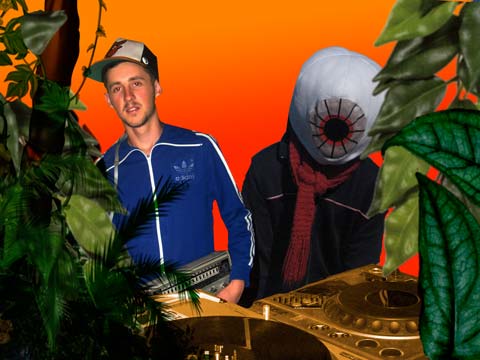 This should be fun! Meredith Music Festival Sat 12th Dec : Outdoors Animal Collective gig at sunset, then Jarvis Cocker, then an hour or so later, an audiovisual gig with Lewis Cancut at the outdoor cinema. From the festival blurb:
"Jungle-Vision : A Live Audiovisual Safari by Lewis Cancut + Jean Poole
Deep in the heart of the Congo ( tram stop 124, route 1, Brunswick East ), Lewis Cancut has been cultivating his video-turntable chops – scratching and mixing customised videoclips by Jean Poole at the same time as cutting up regional sonic flavours like baile funk, cumbia and kuduro. Fresh from a more laid back performance @ ACMI by the duo (about the history of television), expect a more uptempo mix for Meredith – equal parts cinema hypnotism and dancefloor grind.
Lewis Cancut : http://scatterblog.com + http://www.myspace.com/lewiscancut
Jean Poole : http://video.skynoise.net"
( Also fun : A Tim Sweeney DJ set @ 2am on Friday night, + a bonus 5-6am addition to the Saturday night line-up : Nathan Fake! )
Autobot Roulette: