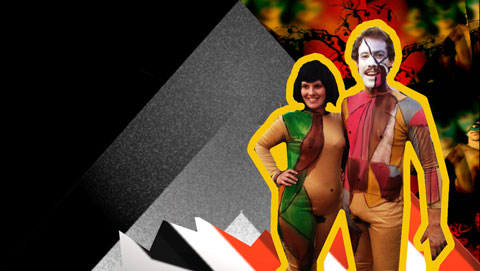 2012. Zowie. Time flies. And as the year ticks over, it turns out to be 3 months since I last posted.
Mostly I've been busy (doing video on the Making Mirrors tour with Gotye / making a set of motion graphic video clips for Audego ).
Partially, the skynoise part of my brain has been ant-eaten away by the likes of twitter.
There's also a whole bunch of almost-ready posts waiting to be covered in finishing sauce :
– CoGe review (including an interview with Tamas Nagy)
– VDMX 5 (Beta 8 ) review ( it is now 10 years since I reviewed VDMX 2, including a tiny interview with Johnny DeKam )
– Resolume Avenue / Arena review
– Web Aesthetics by Vito Campanelli, book review
– Art Rage Pro Review
– Sydney Film Festival + Melbourne Film Festival reviews
– another Quartz Composer tutorial / set of links + observations
– science fiction books set in the non-anglo world
– reflections on touring with Gotye..
Expect those to start trickling through in January. And after that, probably occasional longer form pieces on current obsessions, and more with images and video, less of the pop cultural snapshots. That said – everything about 2011 was probably covered in David Weinberger's amusing top ten list of top ten list of top ten lists. And as Umberto Eco reckons, liking lists is part of the human condition.. we face infinity and our mortality by making lists / catalogs / encylopedias / museum collections etc .
Anyways,  2012 – what a cracker – and only 360ish days until everyone stops talking about Mayans..
This week's mission – finish off a video clip for Congo Tardis, using wobbly green screen footage sent by their charismatic guest vocalist, Marawa the amazing.
*PRIMATE-FIST-BUMPS*
(( PS. The duo above, aping the Gotye bodypainting filmclip with 35 million views(!!), were wandering around at the 2011 Peat's Ridge festival, and they became a pretty apt 2012 countdown backdrop on the big screen.. ))
Autobot Roulette: