Examples of camera work, including interviews, event and concert documentation.
Cameras: Canon C200 (4k), Canon C100, Canon 5d3
Accessories: Canon L series lenses, Ronin S stabiliser, various lights, reflectors, sliders etc
Sound: Rode NTG5 microphone, Rode Wireless Go II Lav interview kit, external Rode mic for iphone.
For video documentation enquiries – sean (at) skynoise.net or +61 422 469690
**
Video Documentation for Jen Valender exhibition, Mission to Seafarers, melb
Live Camera Operation + Projection Mapping for JAGAD dance performance, Aug 2022.
(Documentation below by James Wright.)
Directed Curse Ov Dialect 'Never North', and co-shot with Stu Mannion.
Documentation of Ania Reynolds AV album launch: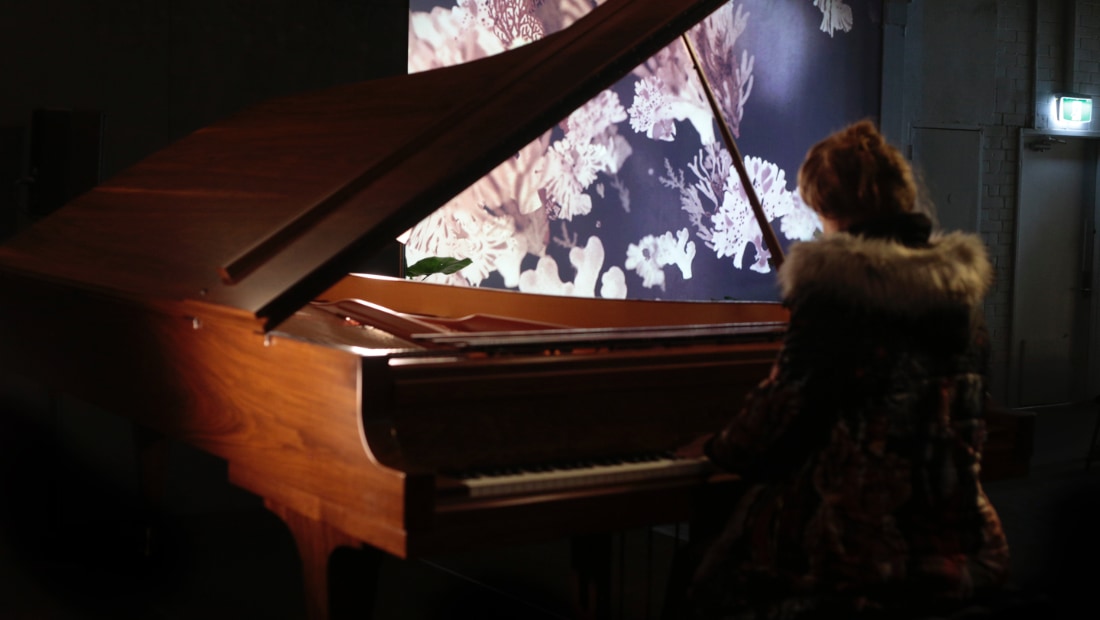 Part of multi-cam shoot for Rainbow Serpent 2021 mini-documentary.
**
Direction / Cinematography / Editing – ZATOCZKA
Merri Creek shot to resemble 1960s Poland – for a performance at Melbourne's Fed Square in 2019 (a live cinema tribute to Krzysztof Komeda).
Highlights from the performance were distilled into this music video for Adam Simmons:

**
Direction /Cinematography / Editing / Visual Effects – Austero Music Man

**
Documentation – Origami playing 'Wu Xing' at Stonnington Jazz festival:

Origami – Fire – from "Wu Xing", live at 2019 Stonnington Jazz from Fat Rain Music on Vimeo.
**
Shooting and editing for Pelican Studios (set design and sculptures) at Meatmarkets
(Clip only viewable on their FB page)
**
Documentation – The Sound of Shadows – Bianca Gannon
**
Documentation – The Calling – Adam Simmons.
**
Documentation – Music Ensemble and Video Projection, 2017:

**
Documentation – Boon Companions immersive theatre, 2015-16:

**
Music video shot using a Ronin-M camera stabiliser – in a medieval castle, in Limerick, Ireland:

**
Test footage demonstrating Ronin-M + Turbo Jockey stabilising.

**
Book promotion videos – shot, animated and edited for Allen & Unwin:


**
Mexican tour footage (timelapse, concert documentation, underwater, landscapes, portraits), shot while travelling with The Cumbia Cosmonauts:

**
Three camera film shoot, editing, and titles for Quentin Angus Trio at Sing Sing Studios:
**
Filming, editing and titles for interview with Andrew Tuttle about Audiomulch Software: