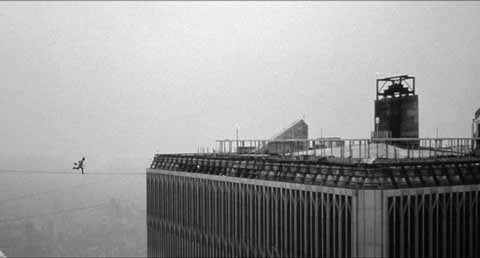 The Spike Jonze and Dave Eggers film adaptation of long revered 'Where The Wild Things Are' is almost out, and part of their promo blitz includes what turns out to be a really great blog ( weloveyouso.com) – one that aims to shed light on some of the influences that've helped make the film happen, but ends up pressing so many kinds of resonant buttons, it may as well be a drunken gypsy piano accordionist eloping with a QWERTY keyboard.
Lightning Bolt Down Under
Drummer and bass player duo with a supposedly religious experience type live show, they are touring Australia in late November ( Bring The Noise! ), and get mentioned at weloveyouso for a recent video clip which features someone dressing up in a home-made Wild Thing costume (DIY music video wardrobe stylists, rep-re-sent! ) and wandering ( veering madly all over the footpath, scattering people as they go ) through the streets in stuttery stop-motion style ( which suits the song to a tee ). Release dates mean that by the time Lightning Bolt are touring Oz, the only way to have seen the film locally will have been by the inevitable cam-held recordings made in Northern hemisphere cinemas, and released as torrents online. We get it in cinemas in Dec in Oz, but really – what's with release dates a few months apart in the 21st century?
Paper Rad
– are an art-flouro collective whose output seems to alternately thrill and revolt, and amongst their posse is Jacob Ciocci, who has a new 45 minute DVD-R out ( Peace Tape ), with soundtrack by Extreme Animals. This is discovered of course, through weloveyouso, alongside an interview snippet with Ben Jones, another artist in the 'Paper Rad Orbit' :
"Any really good artist, or just any happy smart person can explain quickly and simply why things like fame, or the art world, or war are essentially meaningless and then also how these things attract young stupid white kids, or people with mental problems, or classic Americans as a result of the of these populations having low consciousness and/or intelligence. If you really are into the art world or TMZ or the Taliband it means you have a type of retardation."
Web Cam Synchronicity
Weloveyouso posts stem from a variety of folk, but occasionally from director Spike himself, including a link to the recently popular 'Sour' music video which was shot by people all over the world on their webcams. It's an incredible video, full of relentless ingenuity and all made with tightly interwoven webcam contributions from a large number of people. So it's hardly surprising people have been linking to it everywhere, but it must be nice for the producers to read Spike Jonze write :
"The amount of pre-planning and choreography by the directors Masashi Kawamura, Hal Kirkland, Magico Nakamura and Masayoshi Nakamura remotely from the other side of the world is of Michel Gondry level complexity." Which in turn is followed up with an interview about how they made it. ( Zero budget filmmakers win the day (again)! )
http://threeframes.net/
Got hooked on this a while ago. Click. Click. Click. A sea of next pages to be explored, each with animated GIFs made up of 3 frames from a movie scene, micro-stroboscopic events that say so much and so little. Thanks for the reminder Wild People.
Wild Things Skate
Well directors of such films do anyway, how else to amass a crazy back catalogue of genre-stretching skate videos, and count the likes of the infamous Mark Gonzales amongst your friends. Inevitably Mark gets mentioned a few times, including this link to an art gallery video, where he had invited to exhibit work, and ended up dressing up and skating at high speed in a variety of goofy poses around the gallery and it's audience, at times blasting coffin style through a tunnel made from cardboard boxes. No chardonnay seemed to have been spilled during the making. Unsurprisingly there are also a range of Wild skate decks available, which Spike decided to give away a set of for the best movie poster mash-up. Max On Wire, featuring a tiny silhouetted Max racing along a tightrope between the two world trade towers was a particular favourite.
And Sure, More Self-Promotion
But aren't you curious about 'a book by Dave Eggers adapted from Maurice Sendak's Where the Wild Things Are and based on the screenplay by Eggers and Spike' ? And isn't it refreshing to see movie-makers that actively encourage movie-poster remixes? And if moviemakers must show photos of their new movie billboards, it's refreshing to see the director exclaim that he loves the graffiti modifications people have done to it, and looks forward to seeing more people painting over them.
Autobot Roulette: