"Where are we when on the phone?"
On a rooftop it turns out. International no-budget short film featuring contributions from Sadie Plant, Neotropic, Scanner, Howard Bloom, a Colombian rooftop party, Rebecca Cannon, Captain Frodo, Anna Sagaponic and many more – all collaged together into one 'continuous' tale linked by rooftop phone action.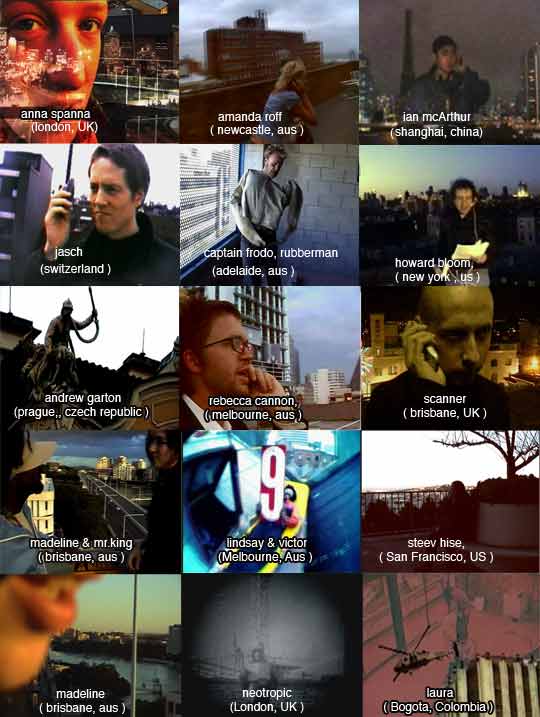 Made back in 2002, released on Neopoetry DVD compilation, and subsequently screened at Straight Out Of Brisbane, Electrofringe & other festivals and exhibitions internationally.