Video Projections at the DARK MOFO Festival club, 'DARK FAUX MO', Hobart, Tasmania, June 19-21, 2013.
(DARK MOFO? A new winter Festival of Light, curated by the MONA gallery. See program.)
Dark Faux Mo was held in a glorious double storeyed theatre, with large stageside walls visible from both floors. To suit this space, I developed custom panoramic animations and mapping to project behind the stage and across the stageside walls (which were flanked upstairs by a sloped seating arrangement.) Keywords from the brief: occult, winter solstice, masonic symbols, Fellini-esque, feasting, pagan rituals' etc.
Projections happened during performances by artists such as Miles Brown, Super Wild Horses, ZOND, My Disco, Zanzibar Chanel, Mixmasters (who cooked soup + dumplings on stage while they DJ-ed some tracks), Andee Frost, Rainbow Connection DJs and many more, while exquisitely dressed occult dancers roamed through the crowds. Much MONA-esque fun was had.
Photo Collection of DARK FAUX MO Projections: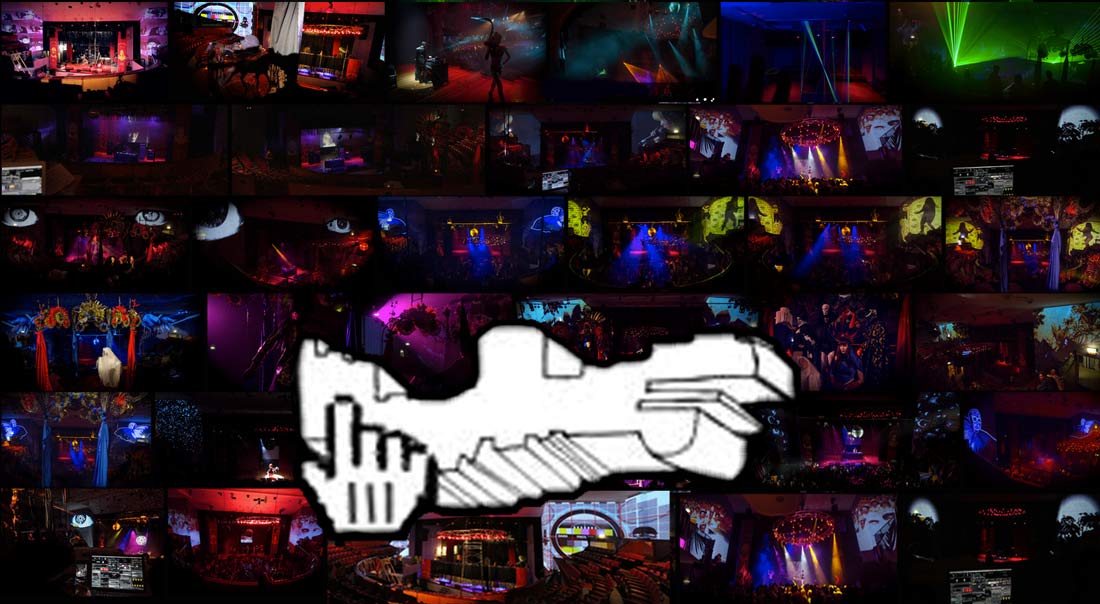 Previously: MONA FOMA Projections by Jean Poole, Summer 2013.