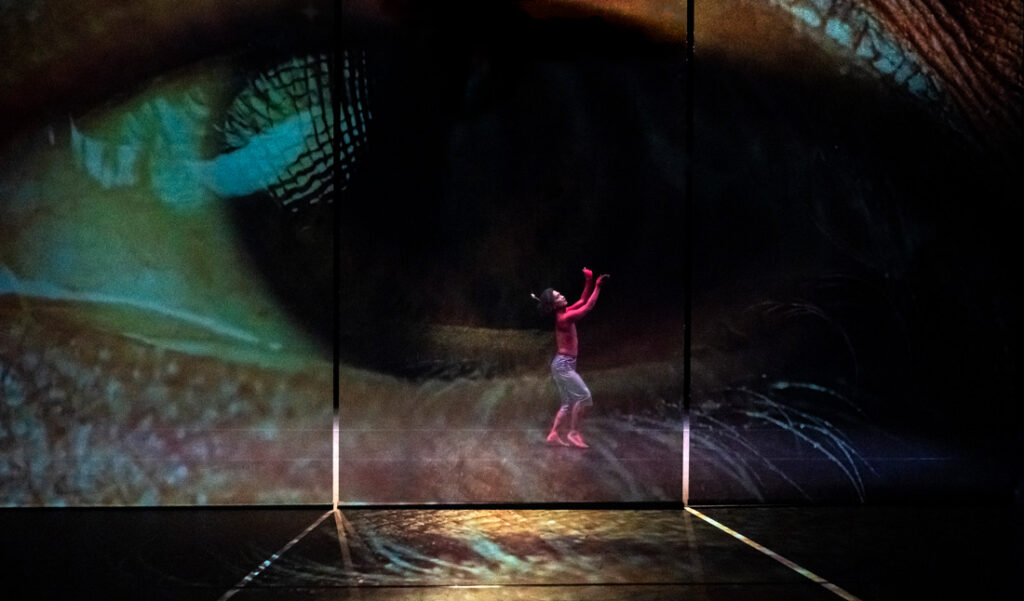 JAGAD North Melbourne Arts House, Aug 2022. Photo by Tiffany Garvie.
"Inspired by Javanese concepts of the inner and outer universe – each feeding into and mingling with the other – Jagad is a rich tapestry of overlapping viewpoints, the real and artificial, the physical and the ethereal. Throughout Jagad, time is fluid while an ensemble of dancers navigate their universe as live cameras feed videos and projections that distort and shift perceptions. A screen divides the entire performance space as audiences choose which side to experience the work, where their view may be obstructed through the projections and movement of the dancers." – Dance Australia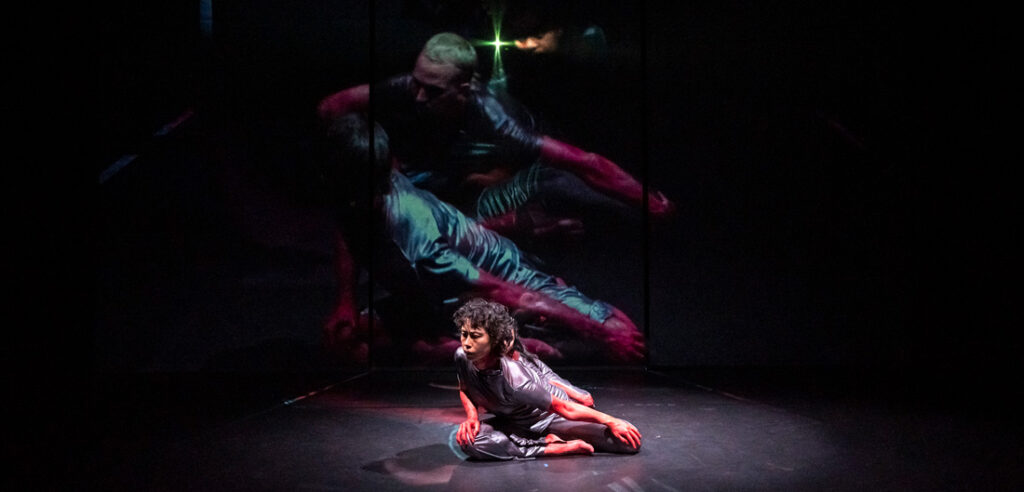 Video projection of dancers on the other side of that transparent screen. Photo by Tiffany Garvie.
Directors – Monica Lim, Rianto, Melanie Lane
Dancers: Rianto, Lilian Steiner, Surekha Krishnan, Mason Kelly, Samuel Harnett-Welk, Damien Meredith
Video Projection design + projection mapping – Jean Poole
Live Camera operation – Jean Poole + Emile Zile
Video documentation – James Wright