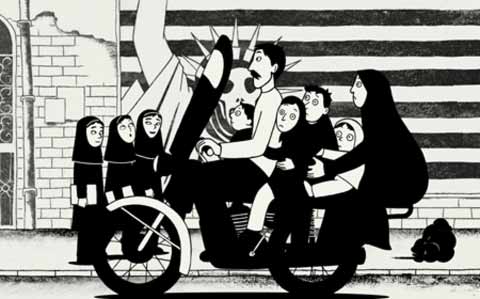 Persepolis, a gorgeous and uniquely styled black and white film about a girl growing up in Iran, is definitely an animation that'd be worth checking out on the big screen ( Jun 21, 8pm, state theatre). Alongside that, graphic designer and renowned film title creator Saul Bass has a little known directed feature, Phase IV,( Jun 22, 6.45, State Theatre) a dark humoured sci-fi piece which shows an ant colony taking over SouthWest USA ( prescient, considering the recent 'invasion' of electronics-eating ants in Texas : truly! ) ( See also Star Wars credits if done by Saul Bass..)
Already passed by? Man on Wire – a documentary structured like a heist movie, about French high-wire walker, Philippe Petit, walking between the twin trade towers of the World Trade Centre building ( remember that? ) in 1974 ( footage at the time shot by Australian director of the oz-doco-classic, Cane Toads, Mark Lewis ). Oh those groovy times. Strong strand of Iraq war docos, including notably,
'Standard Operating Procedure' by Errol Morris, who is probably the documentary makers documentary maker.
Still to come? The Last Continent, a film about the land of ice we still have at the moment ( Jun 19, 10am, State Theatre). And more. ( sydneyfilmfestival.org Jun 4-22 )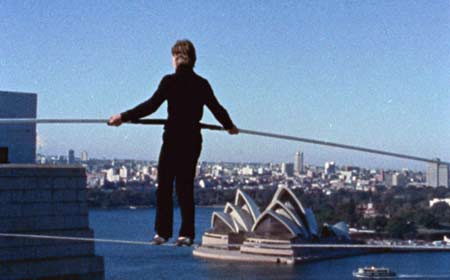 Autobot Roulette: